- Install Java Version upto java 8 update 66
- Please follow the below steps in order to overcome the Java Update error.
- Please go to start – search for Java – Select CONFIGURE JAVA.
- Once the Java Configuration window opens – please select – SECURITY TAB and Click "EDIT SITE LIST".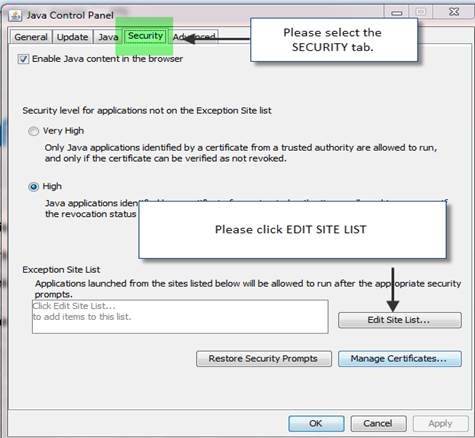 - Now please Click "ADD"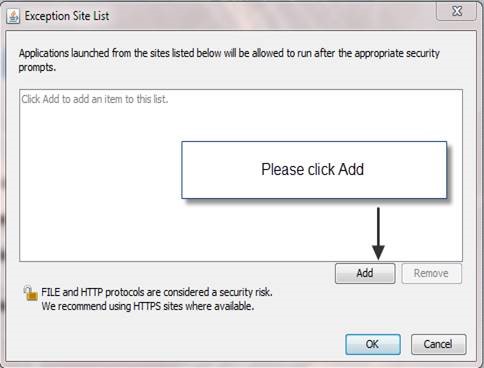 - Now add these site:
https://erp1.efreightsuite.com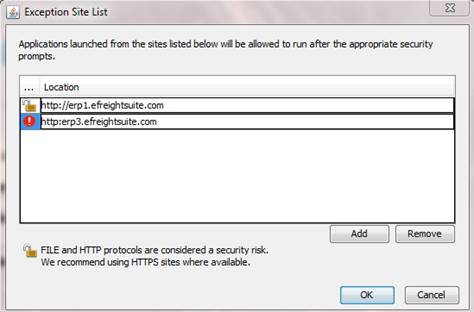 - After adding the sites addresses please Click to continue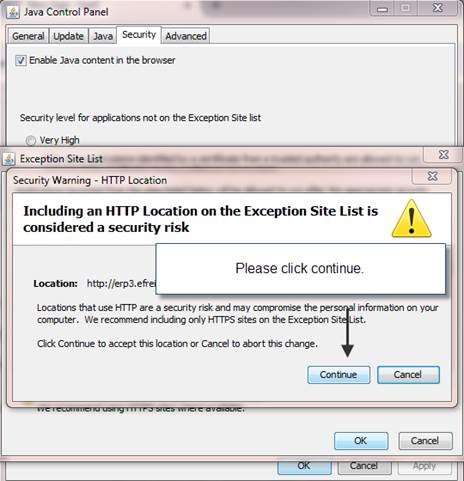 - After continue, please Click "OK" twice.
- And now please restart the browser and try to access the EFS once again.
If any assistance required please contact email us : customercare@efreightsuite.com